Home › Forum › Bloo's Fan-Fic (Discussion Thread)
Forum
Bloo's Fan-Fic (Discussion Thread)
FireHunter
2014-05-28 02:45:24
Bloo, the Art Crap thread is unlocked for you, also, you've been doing amazing work! I can't wait to see this done.
-Bloo-
2014-05-29 15:37:42
@SR: I don't think there's anyone that doesn't want to be a turtle. But I really appreciate it, that makes me feel good about my art direction.

@FH: Thanks, dude. Could I also ask you to delete every comment in that thread that isn't mine? I'm editing the posts that are already there, but I think I'm gonna make more.
Deathdrop
2014-05-29 18:58:41
CHRIST. That first gif of the guy with the robot arm is some of the best animation I've ever seen. Anyone know if that's entirely hand-drawn, or is there some CGI involved? Either way it's impressive.

It'll be interesting to see how you synthesize all those different styles while still putting your own spin on it.
-Bloo-
2014-05-29 19:45:38
I don't even know. That's from the Ghost in the Shell movies, which are known for having some of the best hand drawn animation ever produced... but they're also notorious for using 3D animation, too. I WANT to say it's 2D, since the GitS franchise's 2D animation is almost always great:
But I'm not 100% sure.
Anyway, yeah, it's such a high standard for an amateur like me to live up to, but aiming that high has to get me
somewhere
, at least.
And even if I'm not animating any of my stuff, I should at least be able to get the coloring style down.
Edit: Ok sorry, I haven't updated Art Crap yet because I'm a writer and going through stuff I wrote months ago makes me want to rewrite the shit out of it (and also, make it even shorter than I had it).
But it will definitely be coming really really soon. And I think it looks a lot better than what was there before.
Dronehive
2014-05-31 14:39:16
My god I just realized how good Ghost in the Shells animation is for its time.

It looks fucking MODERN man.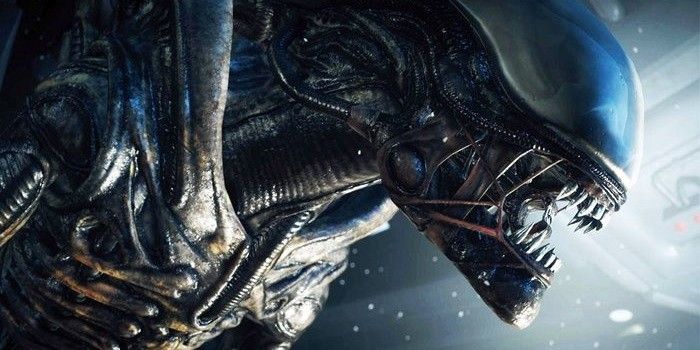 badapple24
2014-06-02 12:38:58
I would not mind you using my character

I'm very particular in my words~Pagan min





Veteran Runner Of the Shadow Serpents
tawganator
2014-06-02 18:11:30
We would all like to see our character but Bloo has enough work ahead of him all ready.
King of the Drones
Life is long but the Day is short
-Bloo-
2014-06-02 23:20:26
Shit, yeah. Even though it doesn't really take me that long to draw or write, I'm slow at giving you updates because I completely underestimated just how many drafts and redraws I'd be going through. I'm such a perfectionist and I hate it because even now I'm rewriting/redesigning stuff I'd already gotten done last year. I don't wanna give excuses, but add that in with work + school, and it's a big pain in the ass.

Good news (or bad), though: the only reason I haven't edited Art Crap is because of ONE goddamn section that I can't seem to write correctly. It's not the HTML coding, which is all nicely in place - it's that I can't adequately describe something that I KNOW will be a deal breaker to a lot of people if I don't say it right.

Everything else for the first post is good, though. I think the new version of Art Crap is a hell of a lot better on the eyes than before. I added "jump links" to make navigation easier, descriptions are shorter and make more sense, and I'll be adding "hide/show" buttons for long strings of drawings.

Anyway, I'm glad you guys are still with me on this.


Dronehive
2014-06-03 00:15:49
Well, I know I'm definitely not the go-to guy, but just know that if you need help getting said deal-breaker into words just Skype me.
skull_ripper
2014-06-03 00:57:57
Right, like Dronehive, if I can be of any service just give me holler on Skype.
¯_(ツ)_/¯
-Bloo-
2014-06-08 21:21:08
That means a lot, guys. Sorry I didn't say this a few days ago, I probably should have told you before edited Art Crap. Anyway, Art Crap isn't Art Crap anymore. A few things are missing from this update:

- There's currently no art in the thread, since the only thing I have posted right now is the intro post, and... there was no need for art in that post.

- You're gonna see a lot of Click here to skip to...'s that don't actually lead anywhere. That's because the sections they're meant to lead to don't exist yet.

I'm currently rewriting the text and reformatting the HTML of the next few posts, which will also be coming really soon. I hope Art Crap 2.0 is easier on your eyes.
Dronehive
2014-06-08 22:59:08
HOLY FUCK YOU ADDED A SHITTON!

This Universe of yours is becoming tangible and understandable and concrete at last. It looks reeeaaaaaalllllllly good Bloo.
| | |
| --- | --- |
| Guest | |