Home › Forum › OFF-TOPIC THREAD 17: DINOSAURS ARE THE SHIT
Forum
OFF-TOPIC THREAD 17: DINOSAURS ARE THE SHIT
DeathWraith
2016-09-03 09:02:38
READ THE RULES

A song about me and skull_ripper that I wrote:
"Yeah, uh, yea yeah, uh, yeah, crackers gonna crack yeah, uh, yeah..."
(thats what I have so far hope u like it)

Hunter_Predator
2016-09-03 09:27:03
This Post has an ironic lack of response.
~"No One Will Ever Change This Animal I Have Become"~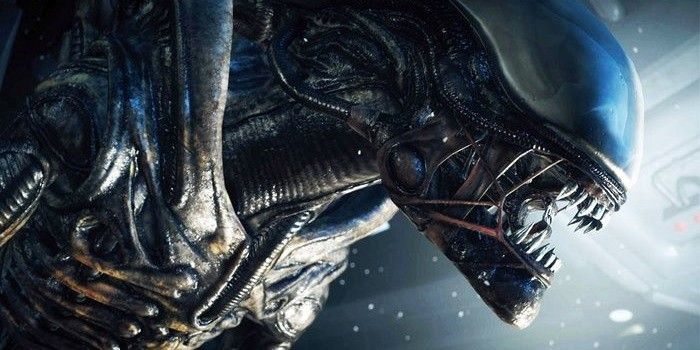 badapple24
2016-09-03 14:43:37
It's goin well thanks.......


Edit: I know what rhetorical means just so everyone's clear, this post has an apparent amount of sarcasm
I'm very particular in my words~Pagan min





Veteran Runner Of the Shadow Serpents
tawganator
2016-09-03 23:29:48
King of the Drones
Life is long but the Day is short

Hunter_Predator
2016-09-04 09:45:18
tawganator just won lol.
~"No One Will Ever Change This Animal I Have Become"~
-Bloo-
2016-09-04 10:06:10
I had a good birthday.

Hunter_Predator
2016-09-04 10:26:15
Well happy belated b-day. Age?
~"No One Will Ever Change This Animal I Have Become"~
DeathWraith
2016-09-04 16:18:12
It's rude to ask a cute girl's age unless you're in Korea, BRO.


@Bloo: Jesus Christ I hope your birthday isn't also on the 3rd.
READ THE RULES

A song about me and skull_ripper that I wrote:
"Yeah, uh, yea yeah, uh, yeah, crackers gonna crack yeah, uh, yeah..."
(thats what I have so far hope u like it)
tawganator
2016-09-04 17:45:46
Here's your present.

https://youtu.be/RLuyHWP_wnM
King of the Drones
Life is long but the Day is short
skull_ripper
2016-09-06 00:54:08
@Bloo: Happy belated birthday, if you happen to get a dildo factory in the mail it's from me.



@Hunter_Predator: I like to think I'm physically resilient, but according to my eldest sister my older brother cried like a "little bitch and it was hilarious" when he got his first tattoo. But he got it across the top of the foot which is supposed to be painful since it is such a bony area.

I think for being my first tattoo it's fairly large, it's going to run from where my shoulder meets my neck to where my upper arm meets the elbow and it will creep onto my back and chest somewhat. It's thick line/stripes though so it should all be a dark sharp lined black.

I think the numeric symbols from the original film might clash with the more tribal looking symbols, so the netting would probably look better. When you first mentioned the netting as a possibility, my first thought was like a black netting, but I like the idea of it being the gray like you described.
¯_(ツ)_/¯

Hunter_Predator
2016-09-06 07:31:32
@Skull_ripper,
Yeah the top of the foot is a red flag lol, and so you're pretty much going for a half-sleeve that creeps onto your torso, which is cool, I like it, and yeah, that is huge lol, mine didn't creep onto the torso but it does cover my upper arm. Mine took two 6 hour sessions, however, my artist admits that he works very slowly because he likes to pay very close attention to detail, and that's why he doesn't charge by the hour, whereas my girlfriend has one almost the exact same size that her artist already had all of the lines done previously but coloured it in completely in 30 mins, and it looks beautiful. So as far as how long it takes depends on the artist, my tattoo just has a lot of texturing to it. But Artists know how to work around how you take it, he may do it in 3-4 good-size sessions or like 6 small ones, if you don't take it very well he can work with you on it.

As far as mine goes, that's what I was thinking, the tribal look of the Symbols and the head are very flowing and sharp so if I throw in those very digital looking numerics it will throw off the flow, so I'm pretty sure I won't do them, and instead of having the solid netting connecting the pieces I can just move them all closer and do that faded netting as a backing just so it doesn't look empty behind the solids. But I can always just do the solids first and see how it looks and decide if I want the artist to add the netting in the back after, he's a cool guy and works with his customers well. Originally there was going to be a slight amount of colour in the three red dots and the Pred's Eyes but that breaks the solid blackness that is Tribal so the dots will be black and the eyes empty, I may finish drawing it today and see if I can't post a picture up here but the problem with Tattoos is they are addictive lol, pierced my ears and I'm good with that, I don't want anymore piercings, but tattoos? lol I already knew I want a lot of them on my arms (Probably nowhere else except maybe on my chest or upper back... maybe) but it's like, you get one and you itch until you get another haha.
~"No One Will Ever Change This Animal I Have Become"~
skull_ripper
2016-09-06 21:31:36
@Hunter_Predator: I'm pretty curious about tattoos from the perspective of being an amateur artist, so this is basically my test run since it's the only one I know I want for sure thus far. The tattoo artist I'll be going with is a friend and he's a really cool dude so it will probably be a pretty nice experience(he's good friends with my brother and his girlfriend is like a sister to me). As far as I can tell and from what I've seen and heard, he's the best tattoo artist in the state so I think I'll definitely be satisfied with the results.

I can see not wanting to add the color to yours though, it sounds pretty freaking badass as it is and if it was me breaking with the preestablished theme would be a nerve wracking prospect. I really love the idea of the faded netting though, it just sounds really cool and when I visualize it in my mind I just cant help but like it. I've heard that about tattoos, most of the people I know who had one or two smaller ones ended up having gotten several more, or are just a ton already. I feel like with me I'll either be like "one and done" or I'll end up being covered in tattoos. I'm really liking the design you're describing, so if you do get the chance to post up a pic that'd be awesome. :D
¯_(ツ)_/¯
| | |
| --- | --- |
| Guest | |