Home › Forum › OFF-TOPIC THREAD 17: DINOSAURS ARE THE SHIT
Forum
OFF-TOPIC THREAD 17: DINOSAURS ARE THE SHIT
-Bloo-
2016-01-07 22:49:52
Reloaded was my favorite when I was like 12 but that's probably because I was 12. I don't remember anything from that movie other than the Burly Brawl and those weird Newgrounds flash animations from Legendary Frog.

Anyway I heard Ex Machina is pretty good.

@DH: I know he's not technically dead, but he's like a dude who's trapped in a cage with 14 bears and a shark -- he's technically alive, but he's pretty fucking dead. So unless he pulled a Darth Maul in some EU thing I'm never gonna read...

Edit: You know who should pull a Maul, though? TR-8R should pull a Maul.
Deathdrop
2016-01-08 05:16:30
Oh my God, the Star Wars EU... Where the most insignificant background extra who was on screen for 0.2 seconds was a Wookiepedia page the size of the goddamn phone book.
-Bloo-
2016-01-08 05:52:42
That's so funny because I was just on Wookiepedia to see if he did survive somehow (and he did by flying out or something), but there was a hell of a lot more on that page than I remember seeing in the movies.

But anyway I found out that the EU just got split up into two continuities: An actually canon thing where Darth Maul pulls a Darth Maul with his brough, Savage Oppress (which is also the name of the local Young Republicans' Club), and a thing called Star Wars Legends, which is where Boba Fett lived for like 40 more years and Kylo Ren never existed.
tawganator
2016-01-08 06:08:31
Basicaly everything from the EU is now Legends and the only stuff considered canon is all movies and tv shows like the clone wars and rebels and whatever comics that has been released after Disney "hail" bought star wars from Lucas.

And yes I do like 2 better than 5 and I might even put 1 over it as well. I really never liked 5 as a kid.
King of the Drones
Life is long but the Day is short
Dronehive
2016-01-08 16:34:01
Can I just be honest and say Star Wars is sorta meh?

I mean, its cool, but its a generic Hero's Journey.
-Bloo-
2016-01-08 22:05:58
I think what you're experiencing is
Seinfield is Unfunny
.
"There are certain shows that you can safely assume most people have seen. These shows were considered fantastic when they first aired. Now, however, these shows have a Hype Backlash curse on them. Whenever we watch them, we'll cry, "That is so old" or "That is so overdone".

The sad irony? It wasn't old or overdone when they did it. But the things it created were so brilliant and popular, they became woven into the fabric of that show's genre. They ended up being taken for granted, copied and endlessly repeated. Although they often began by saying something new, they in turn became the status quo. It's basically the inverse of a Grandfather Clause taken to a trope level: rather than being able to get away with something that is seen as overdone or out of style simply because it was the one that started it, people will disregard it because it got lost amidst its sea of imitations even though it paved the way for all those imitators. That is, a work retroactively becomes a Cliché Storm."
It's like, um -- it's like how the Opening Crawl is super lame if you do it in your power point or "Top 10 Anime Fights" video, but when you see it on the big screen in a Star Wars movie for the first time in over 10 years, it's like, "YES! NICE!" It sure wasn't the first space opera or the first movie to do any of the stuff it does (including laser swords and the Force), but it's the first thing we think of when we
do
think of that stuff.
I really wish I watched the original trilogy in theaters without any prior knowledge of them. The ending of V apparently blew so many peoples minds that they felt the need to tell goddamn everybody about it. Lots of people even doubted it, like they theorized Vader was lying about being Luke's dad just to get Luke to trust him more, and it's crazy because that makes complete sense; it was some serious shit.
That kind of reveal would be really cliche nowadays, but cliches are only cliche because they're all (poorly) copying a better example of what they're trying to do (and so many people are (poorly) copying it that it just becomes stupid). Like, lots of stories have laser swords, but none of them are as iconic or as unique... or as integral to the story of the thing they're in, so now laser swords are almost lame. It's like the Opening Crawl thing. It's the Opening Crawl Effect.
It's kinda like the elemental bending from Avatar. There are billions of examples of element manipulation -- controlling fire, water, etc -- but none of them are as unique or important to the story as Avatar's bending is. It sure as hell wasn't the first thing to ever do Cool Fire Powers, but it's the first thing I think of when I think that.
Edit: Hmm, another good example is Godzilla. He's not the first kaiju and most of his movies are pretty bad from a writing standpoint (especially the Showa era), but his movies are so enjoyable and the monster himself is so unique and iconic that there's a reason kids today still know what the name "Godzilla" means. Of course, he's probably not that unique
now
since he's a victim of the Opening Crawl Effect/Seinfield is Unfunny, but yeah.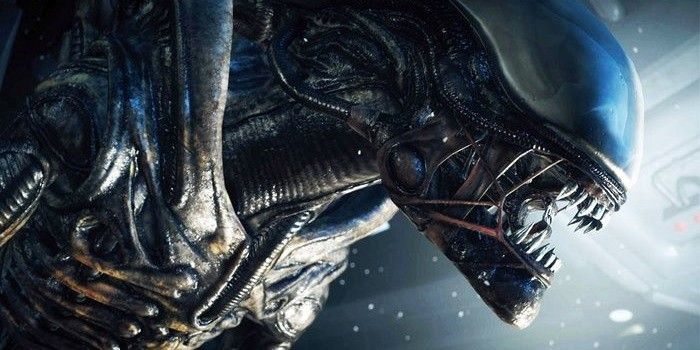 badapple24
2016-01-09 05:03:13
I personally enjoyed The Force Awakens, not nearly as much as 4, 5, or 6, but The force awakens had too much nostalagia, they re used a lot of material from IV to fill in the story, instead of creating their own. I mean, the knights of Ren was an interesting topic, and they didn't give us a whole lot to go off of in terms of who is Rey's parents, but it was still very good otherwise. Lots of action and humor. I enjoyed it enough to see it twice.
I'm very particular in my words~Pagan min





Veteran Runner Of the Shadow Serpents
tawganator
2016-01-09 05:46:59
I see the force awakens as a sort of introductory film to the new generation to bring them into the franchise. Letting them see what made star wars great. Cause let's face it, 4-6 where great back in the day but the younger spoon fed, over indulged, desensitized, anything old sucks generation probably wont go out of their way to watch them.

I was going somewhere with this but for the life of me I cannot remember where. 50rry
King of the Drones
Life is long but the Day is short
-Bloo-
2016-01-09 08:15:58
"I personally enjoyed The Force Awakens, not nearly as much as 4, 5, or 6,"

I actually enjoyed 7 more than every other film (including the original trilogy) because the action, character interactions, and camera work were arguably better (or at least more amusing) than anything else in the franchise, but I still think 5 had the best writing of any of them and that's why I rate it so high above the rest, even over 7. 5 is not something I would watch over and over again (while I could watch 7 all day), but there's a HUGE difference between good and enjoyable, so 5's rewatch value is no indicator of how good it is. And anyway, you only have to watch a movie once to see how good it is.

If 5's final duel had the choreography and intensity of 7's and/or 3's (more 7's than 3's, though), it would have been perfect; I'd be a lot more inclined to watch it over and over again if it did. It's still emotional and captivating regardless, of course, but I feel like after all that build up, the climactic Luke vs Vader duel could have been a lot... more. Meanwhile, 7's duel was almost perfect. The way Kylo Ren fucked up TRAITOR was amazingly brutal and nearly everything I expected from that duel.

Edt: OK wait, that's not entirely true. It took me 2 years and a few rewatches to get into Memento, but now I like it a lot.
-Bloo-
2016-01-10 07:03:31
The Deadpool movie looks SO BAD
skull_ripper
2016-01-10 08:59:03
I thought it looked bad when I saw the first trailer for it, but after seeing the second trailer I'm actually somewhat excited about it. The only movie I particularly care about this year is Warcraft though, I'm interested to see Captain America: Civil War but not as much now that I know it isn't following the comics even remotely besides having an over large cast of heroes and villains.



Something that has been pissing me off though is how crappy the new action figures are for movies. They cant do jack shit, they have no "action feature", and they utterly lack meaningful articulation which severely hampers the imaginative possibilities for both collectors posing them and children playing with them.

It's the exact same crap I had as a kid, its arms and legs go up and down and their head swivels. It sucks, if I wanted a fucking retro Stormtrooper I'd buy an original one off of Ebay. The fact they sell this shit as their primary product line disgusts me. It's combination of laziness and greediness, it barely costs anything to make the toys, they sell them for easily triple their actual worth, and we're stuck outsourcing to action figure customizers and specialty figure lines that cost an arm and a leg.

I remember when this trend started up, back when the first Avengers movie came out was when it became noticeable, and it has been eating away at my patience ever since but also keeping me from spending money I don't have on tiny plastic people. Meh.
¯_(ツ)_/¯
DeathWraith
2016-01-10 11:18:16
"I think what you're experiencing is Seinfield is Unfunny."

I don't think that's the case with me, though. I'm rewatching Seinfeld and it's just as funny as I remembered. However, the last time I watched the Star Wars movies, which was in spring 2013, I thought they were absolutely shit and I will never watch them again. It felt like a school project written, directed and acted by 6 year olds. There was nothing about them that I found redeeming. I thought "hey, maybe it's because they're old" but no, A New Hope and Alien are only 2 years apart. They're just really bad movies and I have no fucking idea why anyone thinks they're great. Like, I was shocked by how bad they were and how people actually claim that the originals are better than the prequels. They are exactly the same brand and degree of shit! I'm watching the original Star Trek series now and not once have I thought "why am I doing this to myself?" as I did while watching Star Wars - and it predates Star Wars by a whole decade! What the fuck is going on? I feel like the whole world is pulling an extremely elaborate prank on me.
READ THE RULES

A song about me and skull_ripper that I wrote:
"Yeah, uh, yea yeah, uh, yeah, crackers gonna crack yeah, uh, yeah..."
(thats what I have so far hope u like it)
| | |
| --- | --- |
| Guest | |