Home › Forum › OFF-TOPIC THREAD 17: DINOSAURS ARE THE SHIT
Forum
OFF-TOPIC THREAD 17: DINOSAURS ARE THE SHIT
-Bloo-
2015-10-30 02:06:05
CH gives a good, solid explanation for why we're active but not really "active" and DW gives the realest explanation I've ever read. Which reminds me, Fallout 4 is coming out in a month...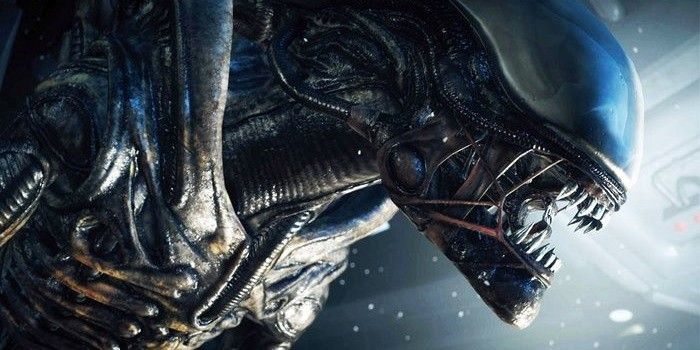 badapple24
2015-10-30 19:48:55
Less, like 10 days, but close o3o
I'm very particular in my words~Pagan min





Veteran Runner Of the Shadow Serpents
skull_ripper
2015-10-30 23:42:24
I wish my computer could handle Fallout 4, but it couldn't work with Star Wars Battlefront III Beta, so... probably not going to be able to play it until the days of the grim dark future where there is only war and a new laptop.
¯_(ツ)_/¯
-Bloo-
2015-10-31 01:36:24
Bethesda games are definitely the best on PC, but they're fine on consoles. You have an Xbox One right?

@BA: Wow is it that close already? I might put the rest of my life on hold when I do my first playthrough.
skull_ripper
2015-10-31 03:12:05
Today was fucking awesome. Laser tag in a full Orc costume? Heeeeell yeah! I tore that shit up and it was amazing. When an employee was giving us the customary debriefing, everyone stopped and looked at me. One guy the proceeded to say "Well... I feel that someone is more prepared than the rest of us".

I love this time of the year.


@Bloo: Nah, I only have a 360, too many of its games require internet to function so I cant really use it.
¯_(ツ)_/¯
DarkLioness
2015-10-31 07:59:28
I'll get an XBOX ONE when my 360 is completely obsolete and I actually have money to buy more games. Besides that I'm more into PC gaming so I don't have to worry about that for now.


Question: Does anyone here like BabyMetal?
Heathen heart, rebel mind and a twisted soul.
DeathWraith
2015-10-31 11:59:25
Babymetal are great but I just do not got the patience to deal with these cocky Caucasians who think I'm some weeaboo who just tries to bang japs cause I know a few kanji and grab on my balls so they always keep asking the same fucking questions... What cons did I go to, what cosplays I wore there, the doushite, the dare nani donnatoki, the doko and the nanto, til I'm grabbing my hair and I'm tearing it out, cause they driving me creiji.

Also Dokdo is Korean land.
READ THE RULES

A song about me and skull_ripper that I wrote:
"Yeah, uh, yea yeah, uh, yeah, crackers gonna crack yeah, uh, yeah..."
(thats what I have so far hope u like it)

SpartanPredator
2015-10-31 15:50:55
I'm sorry, I'm probably going to get banned but clearly I have nothing to lose as you guys put it. This is pathetic that you guys are saying you've pretty much talked about everything possible. Shitty excuse. What about Alien 5? Prometheus 2? All of the AvP merchandise? Instead it's just a bunch of off topic shit. At least try to get others more interactive before you just say oh it's too late we've already talked about everything. From my experience administrators aren't so passive as to just watching the site decline and leave it up to faith that others will return in the future. Please put your emotions aside when reading this because I guarantee I'm going to receive angered responses from you guys, rather look at it as a fan and member of the community who cares deeply for our organization. Maybe all of the administrators should get together, have an online meeting, brainstorm and figure out how to reconstruct the site and make it more appealing. Bring change and new attractions to it (Not the Obama type of change for the love of god no). I hope you consider what I'm saying instead of continuing on the path you are on. The I've been here since 09, 08, 0 whatever is an excuse. If you've been her for so long and care about the community so much then put a little more effort into saving it. The Alien and Predator realm is having some big ass news of lately, and meanwhile here "DINOSAURS ARE THE SHIT".

-Godspeed boys
-Bloo-
2015-10-31 19:37:14
No, you're definitely right about everything except dinosaurs not being the shit. This place is a small club with an atmosphere that puts off most new people from staying for too long and with members that are keeping this place alive just enough to be "active" but not enough to actually be, well, good. We say this place is more of a roleplaying site than a news outlet, but we barely even roleplay as it is. We used to get tons of fan art whether it was in the form of stories, videos, or drawings, and none of that has been happening lately (with the exception of PAW's thread, thank God he still has some spirit left).

Not even the members that are part of the "in" group are staying. More and more of us are becoming less active and eventually we just leave the site altogether. 80% of the great people that used to RP with us or draw stuff for us or write us things are gone now and have moved onto better communities (like Stalker and Iseijin, who I know are fairly active on the internet). A simple online game night was cancelled because not enough members showed up even though we all talk about playing the games and that was a year ago - we didn't even try to organize another one. The last full RPG - the last one that was actually finished and given our all - happened around 2-3 years ago.

Maybe this is what Dave was so worried about when he called us out on our off-topic threads 4 years ago. He loved this place and now he only lurks twice every few months (at best). I only know that because I happen to catch his name in the "Recent Users" box; he doesn't actually post anymore and it's sad.

We do have some legitimate reasons - everything CH said is spot on - but on the other hand, we're doing nothing to make this site good again. I mean, it's objectively fine as it is right now, but I agree that "fine" isn't all that it could be.

What I've been doing is writing a webcomic/visal novel in hopes of revitalizing the community's interest in writing or drawing more of their own fanart again so that this place could be a true fan community and/or a host for everyone's art/writing/whatever, but I doubt I can do that alone. It's pretty much a pipe dream at this point for AVPu to be a hub for fan-created media, but that's the only thing I can see this place becoming truly great at because other sites like AVP Galaxy already have a sort of monopoly on news/official interviews/etc. I don't resent them for it; they're actually getting shit done.

Still, we all kept this site alive all this time for some reason. The fact that it's not dead yet is probably a coincidence, or it could be that we still think this site could be great again one day. I'm all for making this place a hub for AVP fanart (be it writing, videos, music, comics, etc). For that to work though, I realize we're gonna need more fanart to "debut" with; my story alone probably won't do anything and will actually probably discourage people from making their own stuff because "well, he's already doing that, I don't need to do mine."

AVP fanart is a niche market, though. Unless some of you want to band with me to write your own big stories or draw your own fanart or make your own videos, I'm gonna have to look all over the internet for people who want to contribute to our site.

None of you are under any obligation to actually do this with me. Still, at the very least, I think a staff meeting about what to do with this place is a good idea. As far as I'm aware, I'm the last person to ever talk to P and that was 3 years ago. Has anyone reached him? If I try to do it this time, do you think he'll answer?
concretehunter
2015-11-01 00:00:46
To be honest 90% of the shit written never makes it to the site. I know that both me and DD have hundreds of pages of lore/story's all written up. Most of the time I don't think they're of high enough quality to be released on the site. Who knows, maybe if a few of us put the time in to release a few paragraphs every week of our own story's it would inject enough life in the site to do something.

As for Praetorian having some contact with the guy would be fairly useful. I'll try and contact him, maybe see if i can get him on facebook. At least then we would have some discourse with the guy. Who knows.
What would Peterson do?
-Bloo-
2015-11-01 00:23:05
I'm the last person who should say "don't worry if it sucks, just post it!" - because, well, I haven't posted anything in 2 years - but honestly, you guys should just join me and upload your stuff here.

We should talk to P about creating a new Fan Fic section of the site. All the current stories are buried under the rest of the forum and that's not a good system. PAW's clan videos (and any other fan creations) can be moved to the new section for more exposure. There should also be something on the front page showcasing new uploads/most popular uploads/etc. Of course, there should be some guidelines about what you can or can't post, but that's standard stuff. I don't know if there should be a like/dislike feature because we're still pretty small.

Anyway, I'm just throwing ideas out there. Doesn't do much good if one of us can't reach P somehow. I'll send him an email today.
DeathWraith
2015-11-01 00:27:27
@SpartanPredator
Here's a list of all the things you said there that arose any sort of feelings inside me:

- "big ass"

READ THE RULES

A song about me and skull_ripper that I wrote:
"Yeah, uh, yea yeah, uh, yeah, crackers gonna crack yeah, uh, yeah..."
(thats what I have so far hope u like it)
| | |
| --- | --- |
| Guest | |