Home › Forum › would avp2 be more popular if rated pg 13??
Page 1 of 6 |

1

| 2 | 3 | 4 | 5 | 6 |
Forum
would avp2 be more popular if rated pg 13??
predator_1
2007-09-25 15:23:43
I think it would becaus avp is the only alien and predator movies I can see.
xeno_slayer
2007-09-25 15:42:03
um lol....yeah i suppose it would...but it would have to be as unrealistic as AVP1 and the older fans would hate it...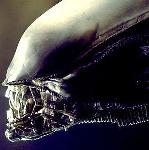 daveberg
2007-09-25 15:43:42
No. It would weaken an already unstable franchise on both the Alien and Predator sides, respectively. These films were designed with a specific purpose of being for adults, containing graphic violence and tense atmospheric, even scary scenes, not suitable for younger audiences.

Quite frankly, AVP did nothing but destroy what used to be, a rock solid fan base, and brought wave after wave of young people to these forums who knew absolutely nothing about Xenomorphs or Predators. I for one am glad of one thing in this new movie - that it's rated 'R'

Formerly interested
predator_1
2007-09-25 15:50:22
Its the language im talking about . they dont have curse So Much. That doesnt make a difference.
DeathWraith
2007-09-25 16:06:44
I am really unsure, and i`m sure others are also unsure, but did you just say something stupid/unwise/misscalculated? Because not cursing sure as hell doesn`t make a difference when a kid gets chestbursted. You think a chestbursting scene would seem less violent if someone said "OH POOP! EXERCISER OF THAT TYPE OF INCEST THAT REQUIRES A FEMALE PARENTAL UNIT!!!" in stead of saying "OH SHIT! MOTHERF**KER!!!"? Because i am absolutely sure that wouldn`t make a good movie. Plus, AvP basically sucked, so i`d rather be the only one to buy avp 2 (i won`t buy it anyway) then have it be as bad as avp 1 so that you can watch it, sorry!
READ THE RULES

A song about me and skull_ripper that I wrote:
"Yeah, uh, yea yeah, uh, yeah, crackers gonna crack yeah, uh, yeah..."
(thats what I have so far hope u like it)
predator_1
2007-09-25 16:53:55
I know but not so much of it.

predator428
2007-09-25 16:59:14
Language or not, a movie about a giant head hunter and an alien killing machine is going to be a R rated movie!


Noone mention AvP.

"Buncha slack-jawed faggots around here. This stuff will make you into a goddamn sexual tyrannosaurus, just like me"-Blain
predator_1
2007-09-25 18:08:13
your right. Im just mad cause my mom wont let me see it. And andersons movie didnt have enough blood or chesst burstings. Only about 2 human chestburstings an one predator one .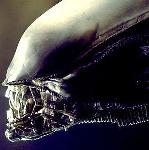 daveberg
2007-09-25 18:30:13
*Sigh*


It's good to see what the youngsters of today really think makes a good movie.......

Formerly interested
Malus-Darkblade
2007-09-25 18:35:45
Hmph. If it was PG-13, where would the frickin GORE be?
In war, only two things matter. The lives of your fellow soldiers, and the life of yourself. In that exact order.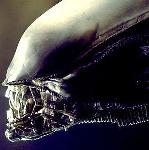 daveberg
2007-09-25 18:39:58
People are missing the point. It's about the story. It's about the characters and emotion and struggle, it's about the script and the dialog.

You can have two hours of complete gore and hundreds of aliens and several predators but that, my friends, does not make for a decent movie.

Paul Anderson and the strausse bros should take note from David Fincher, his interpretation in the franchise was superb.

Formerly interested
tropic
2007-09-25 18:49:09
fair point dave,but a lot of people associate the alien franchise as sci-fi action,which is wrong.that title is predator all the way.id classify the alien legacy as thrillers.there is a big difference people.and to try to merge the two together is very difficult as you cant please everyone,so,maybe its time to see the avp brand as a different kind of animal,try to forget all that has happened before now and maybe embrace the fact that we wont be seeing an alien 5 or a predator 3 and enjoy seeing our favourite sci-fi badasses on the big screen while we can.
[url=http://profile.mygamercard.net/paddy1973][img]http://card.mygamercard.net/gbar/paddy1973.gif[/img][/url]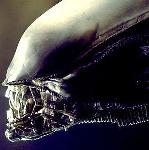 daveberg
2007-09-25 18:51:57
I wish i could be optimistic about it, and to keep comparing is a terrible thing to do, no-one is gonna stand up to the yardstick that aliens presented, but after the shambles that AVP was, I've just got no hope left for AVP2. I really hope I'm proved wrong.

Formerly interested
Page 1 of 6 |

1

| 2 | 3 | 4 | 5 | 6 |
| | |
| --- | --- |
| Guest | |