Home › Forum › OFF-TOPIC THREAD 17: DINOSAURS ARE THE SHIT
Forum
OFF-TOPIC THREAD 17: DINOSAURS ARE THE SHIT
-Bloo-
2015-11-02 00:34:28
"AvP:R basically predicted 9/11. "

See, we're already making up our own "Jar Jar is a Sith Lord" theories. Keep rolling with this and turn it into a real fanfic and we'll be golden.

PredAlienWarrior
2015-11-02 16:52:39
You have a strong case with AVP:R and 9/11, I've looked into that for years now. But if you dig deeper and look even further back at lets say Predator 2/Alien Resurrection you can see clear signs of the Illuminati's presence. I know that may be a lot to handle but from what we can tell from Predator 2 is that the Illuminati clearly is demonstrating it's
power over Los Angeles. Yes, the Illuminati is the Predator species.

The whole "New World Order" is not what it seems to be. These Predators hunt the most worthy prey right? A.K.A. anything that is a threat to their plan. They're among us now, Vladimir Putin, Barack Obama, Donald Trump, Kim Jung Un, all of them. Predators. Waiting for the right moment to unveil themselves and assert their power across the globe.

Now Alien Resurrection took us down a new yet simple path. The Illuminati is clearly showing in that film that THOSE FUCKING ASSHOLES IN HOLLYWOOD COMPLETELY BUTCHERED EVERYTHING THE FRANCHISE HAD GOING FOR ITSELF BECAUSE THEY"RE GREEDY SELFISH BASTARDS THAT CARE MORE ABOUT HOW MUCH MONEY A MOVIE IN THE ALIEN FRANCHISE CAN BRING IN RATHER THAN THE FUCKING QUALITY AND ALL THE FANS!!!!

But yes 9/11 and AVP:R have a strong correlation that should be exposed.
DeathWraith
2015-11-02 17:59:22
Pls post in the appropriate thread! Do you want that guy to come here and cry about it?
READ THE RULES

A song about me and skull_ripper that I wrote:
"Yeah, uh, yea yeah, uh, yeah, crackers gonna crack yeah, uh, yeah..."
(thats what I have so far hope u like it)
Dronehive
2015-11-02 18:11:14
God forbid I start posting stuff on here.

I don't even have a character.
DeathWraith
2015-11-03 01:19:05
ONE OR FEWER WORDS POSTS ARE AGAINST THE RULES
READ THE RULES

A song about me and skull_ripper that I wrote:
"Yeah, uh, yea yeah, uh, yeah, crackers gonna crack yeah, uh, yeah..."
(thats what I have so far hope u like it)
Deathdrop
2015-11-03 02:13:21
@Spartan: Look, I'm sorry if I bit your head off, but If found your post kind of obnoxious. You're welcome to stay, but I really think AVPgalaxy is more what you're looking for.
Kirby-Cage
2015-11-03 06:59:59
DD has a point Spartan, the nostalgia is what keeps the few of that are still here, well, here. I remember when we had at least 100 members active if not more, now we're down to about 13 active members. I stay here because I love these guys. DW way around others is something I find fascinating, and I love him for it. Bloo's style of writing never ceases to amaze me, and I love him for it. Peterson's may come across as a unforgiving asshole, and he kinda is at times , but hes one guy I know that if I was in trouble he wouldn't skip a beat to help me if he knew me in real life, and I love him for it. I talk to DarkLioness on Skype all the time and somehow she puts up with all my threats, bullshit, and for some odd reason hasn't called the cops on me yet, and I love her for it.

We stay because we've become a twisted family even if its not by blood, and I guessed we have to be twisted to RP like we do, when we do. If you want to stay and join those of us that huddle around the fire, stay man. If not, none of us will stop you from leaving.
Runner of Shadows




THE SPAMMERBORNE





Sub-leader of the Shadow Serpents
Dronehive
2015-11-03 11:30:48
Tell ya what dude. Stick around for the upcoming RP. Then decide if you wanna stay.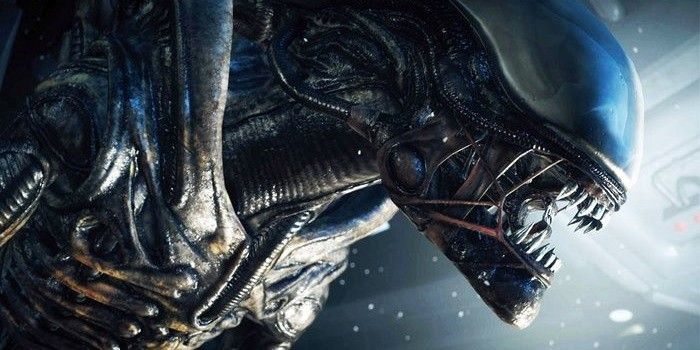 badapple24
2015-11-03 17:00:17
Agrees with Kirby, we're all in too deep to pull out now.
I'm very particular in my words~Pagan min





Veteran Runner Of the Shadow Serpents
-Bloo-
2015-11-03 18:10:29
There's a Yo Momma joke somewhere here.
skull_ripper
2015-11-04 07:08:05
@Bloo: There is one in there, right next to my dick and someone's copy of "Advanced Warfare".
¯_(ツ)_/¯
| | |
| --- | --- |
| Guest | |