Page 1 of 3 |

1

| 2 | 3 |
Forum
Predator Reproduction

predator428
2007-12-07 17:10:25
How do preds reproduce? Do you think they have organs similar to humans considering all the preds have covering in those areas. Do you think it involves something oraly, evidence to this is the hint the directors of AVPR dropped when they were questioned about the predalien and the predalien's new reproduction method? Or something ludicrus such as budding or spores. Although highly unlikely, I can't rule them out as a method. Which do you think it is or do you have any other methods that might be possible?

Until AVPR comes out, I can't be sure so I think it must be something similar to humans. Unless the directors have taken the predator mouth vagina joke too far...

"Buncha slack-jawed faggots around here. This stuff will make you into a goddamn sexual tyrannosaurus, just like me"-Blain
PREDATORv2
2007-12-07 17:21:00
I actually hope they dont discuss it, sometimes its good to leave some things to your imagination.

predator428
2007-12-07 19:23:42
I think that is for the best also, I just wanted to hear other people's speculations on it.

"Buncha slack-jawed faggots around here. This stuff will make you into a goddamn sexual tyrannosaurus, just like me"-Blain
swift_knife
2007-12-15 15:04:31
I think there are female yaujta
die by the sword before dis honer
ErdeKaiser
2007-12-15 23:54:15
there are a large number of possibilities, as they are creatures not from our world. For instance, preds could only have the one gender, with a set of interlocking organs. Or there could be females. there is a lot to speculate.

I myself wonder if infants are born in eggs or not, since they are seemingly reptilian-ish
Deathdrop
2007-12-16 12:10:21
They get drunk and put on a Barry White album.

Seriously, we know they have some sort of mating season and that mating is rather violent (males getting thrown accross the room). I imagine it's either eggs or live birth.

LoneClaw66
2007-12-16 13:32:08
1.there arte females from what i here.2.I have no clue if their is a mating season.O and im not here to cause trouble and IM NOT EMO

ErdeKaiser
2007-12-16 15:02:48
females have not been proven, its just rumor, though, seeing how movies work, i wouldnt be suprised
DeathWraith
2007-12-16 17:25:46
They could have both genders, or they could have only one gender but with both organs, like snails. But of what those brothers said, it should involve throwing up in eachother.
READ THE RULES

A song about me and skull_ripper that I wrote:
"Yeah, uh, yea yeah, uh, yeah, crackers gonna crack yeah, uh, yeah..."
(thats what I have so far hope u like it)
Leandros8
2007-12-28 11:19:27
Ok,ya know whats kinda weird?in a funny way not an Offensive way,You guys are Discussing weathor or not Predators Have a Penis and/or Vagina.but i think they just get in bed and moan in comfort,but i think it's just like us,still though,the females are stronger so shouldnt they be fighting for the male,and they should carry the male.
"Death before dishonour"

stupidity works in mysterious ways,its latest creation:Solar powered night vision goggles.


BELIVE in a HERO,Halo 3.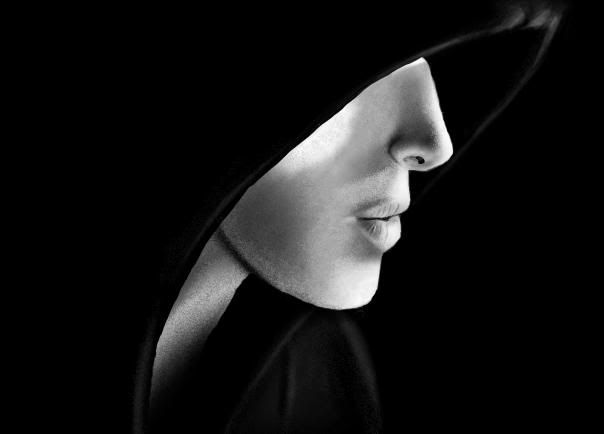 shadowatching
2007-12-28 12:13:35
If there is females that is stronger and bigger. Then, thy would need stronger and better fights, like the queen -laughs- But, there is rumors the females stay on the home planet but later today> I am going to watch the movie, and I will keep a good eye out for alot of my own questions, like "living" and " weapons" then the fighting style. I hope there is a breif glimps of a female pred, ugly or other wise


All this comming from a hybrid balatu clan member -shock face-
!PRICE CHECK! Cleanup Aisle Six! "Rotten Body Landslide"! And don't forget our special sale on "Every Bone Broken Chicken"! Hurry! Enjoy our tasty "Hammer Smashed Face"! Aisle Three.
"Don't take away my ability to have tantrums, alright? That you cannot have, alright, you ROBOT??!!
Deathdrop
2007-12-28 12:39:40
This is just my take on it, but I think the whole "vomiting method" is bogus. The Bros. claim that the predalien got that trait from the Predators. If aliens take the reproductive abilities from their host, the human-born aliens should have human reproductive abilities, which they obviously don't.
DeathWraith
2007-12-28 13:58:08
But they said it was because predators have some "stronger traits"... Well, anyway, you can't contradict them unless you chose not to take th avp movies as "canon"
READ THE RULES

A song about me and skull_ripper that I wrote:
"Yeah, uh, yea yeah, uh, yeah, crackers gonna crack yeah, uh, yeah..."
(thats what I have so far hope u like it)
Page 1 of 3 |

1

| 2 | 3 |
| | |
| --- | --- |
| Guest | |